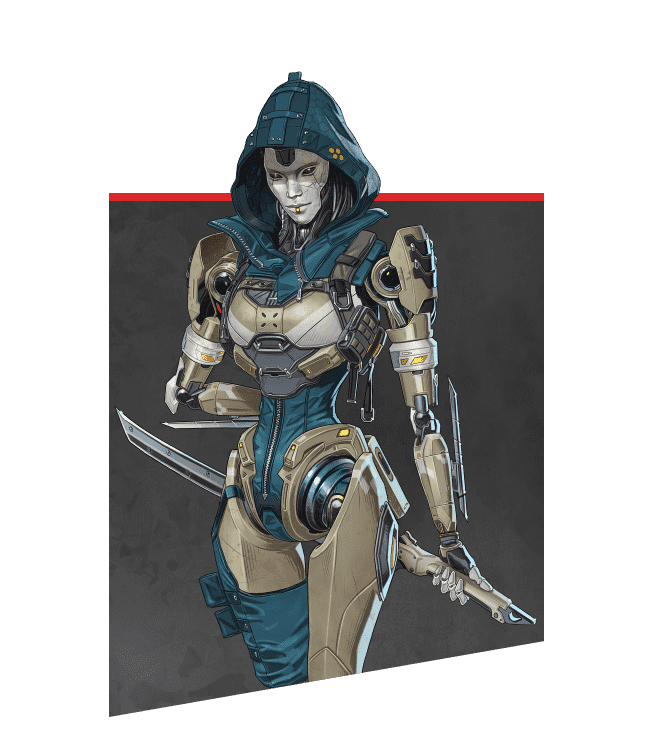 Ash
Incisive Instigator
Abilities
MARKED FOR DEATH
Ash's map shows the location of recent deathboxes. Press ⧄ on a deathbox to mark surviving attackers (once per box).
ARC SNARE
Throw a spinning snare that damages and tethers the first enemy that gets too close.
PHASE BREACHT
Tear open a one-way portal to a targeted location.
"See your imperfections in your enemies — then crush them."
MORE DETAILS